API (Application Programming Interface) is a group of subroutine definitions, tools, and protocols for developing application software. Generally, it is a set of defined methods of communication among software components.
API is the new thing in the IT industry. An API-driven service allows you to integrate the functionality you desire in your system. Today's technology enables you to easily integrate API to any solution you can think of. If you are an IT company in different areas of application, it will interest you to know of a conference that brings together stakeholders and participants with a common interest in API.
API World conference and expo is an annual event that brings together one of the largest gatherings of company's executives, entrepreneurs, and engineers in one place with the singular aim of developing and improving the API economy.
Wherever your interest lies in API application, you will be fully served as you meet up with experts who are interested in API design, strategy, and implementation of new developments and services as it concerns using API technology in today's world.
API World 2017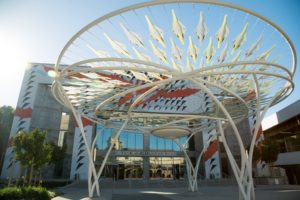 The API World 2017 conference is the world's largest conference and Expo on API development. As a vendor-neutral conference and expo, it is organized to foster the growth of the new API economy. API World is designed to build on the mission of improving independence, facilitate knowledge, trust, connection, and business in the developer community of API consumers and providers. The 2017 event had in attendance 3000 attendees of experts in diverse fields of technology.
The Organization
The general event is designed as a conference, an expo, and a meet-up. This year's event was put together by DevNetwork and slated to hold from September 25 to 27 at San Jose Convention Center in the United States.
The Scope Of The 2017 Event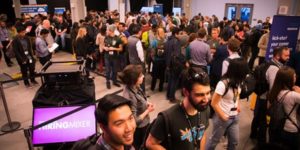 Just like in the past editions, API World 2017 covers key areas of API application. This includes API design strategy and design, API on Machine learning, IoT APIs, monetizing APIs and a lot more fields in API application.
A major area of coverage in API World conference is Microservices. API world conference hopes to get participants fully equipped with up-to-date best practices in microservers, an architecture for facilitating quick development and resilient software design.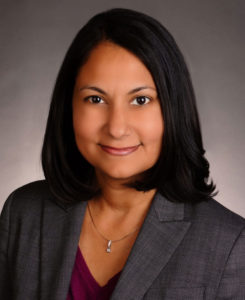 A collection of the world's best in IT, API world conference and expo 2017 boasts about 200 speakers to present some of the new innovations and implementations on the subject at hand. Among the notable speakers are Neha Sampat, CEO of Built.io; Aldo Bucchi, principal architect, Mulesoft; Aaron Hedges, Vimeo API product manager; Abhinav Asthana,  Founder and Chief Executive Officer of  Postman. Others are Adam Tornes, Senior product manager of Twitter; Akshay Aggarwal, co-founder of Déjà vu Security and Alan Winter, web Development Team leader MobiDev, among others.
Many sponsors also came forward to make the 2017 conference and expo a success with over 35 sponsors on the list of companies. Many of these companies are the exhibitors in the event. These include 42Crunch, ABBYY, Accusoft, Citigroup, Autodesk, Apollo, and Aspose.
As an expo, the conference dedicates 26 – 27 September for exhibitors and sponsors to showcase their products. With a 3000-plus qualified audience, the conference provides 50-plus booths for exhibitors to share their products, making it the Largest API Expo in recent times.
Top Highlights
*     Biggest API Expo with 3000-plus attendees and 50-plus Booths
*     Biggest API conference with 200 speakers
*     1000 plus Integration partners
*     Lots of Tracks to attract Engineers, Executives, API consumers and developers
*     DataWeek and Integrate conference
*     API Hiring Mixers and Hackaton
*     15 plus partner events
The industrial segment includes attendees from:
*     Finance
*     Business to Business
*     Business to Customer
*     Payment Processing
*     Retail
*     Advertising
*     Data management
*     Media
*     Technology
*     Communication
*     Education and training
API World And Integrate 2017

API world is not restricted to meeting with consumers and developers alone. The conference is designed to be co-located in the same venue as Integrate 2017 where you have integration partners with hundreds of companies and many API consumers.
Integrate workshop is designed to teach participants about how to program better with API. This includes fireside chats and panels from great speakers on the ground. You have an array of developers to interact with and exchange ideas.